Travel More, Tow Less

Introducing the 2023 Rove Lite Series —
Travel Lite RV's All-New Line of Ultra-Lite Travel Trailers
Travel Lite RV is making adventure accessible to all with the revolutionary Rove Lite — an ultra-lite travel trailer towable by nearly every mid-size sedan vehicle!

Check Out Rove Lite's Features

Find a Travel Lite RV Dealer Near You

Start Exploring in Your Rove Lite
Go Anywhere, With Any Vehicle
Feel Freedom
Find Adventure
Enjoy Comfort
Experience Relaxation
Explore Happiness
Discover Connection
Create Memories
An Impressively Outfitted, Yet Ultra-Lite Travel Trailer
Presenting a sleek European-style build including a composite floor and aluminum chassis, all interior panels are Azdel composite and the seamless poured resin fiberglass roof is one piece from bumper to hitch. Interior features, including a convertible bed and bath with a shower, offer space-saving functionality.
Not to mention, the Rove's safety and sustainability features are nothing short of extraordinary. All models are strapped by a moisture-blocking no-substrate fiberglass sidewall with two-pound fire-retardant block foam insulation that's impervious to heat.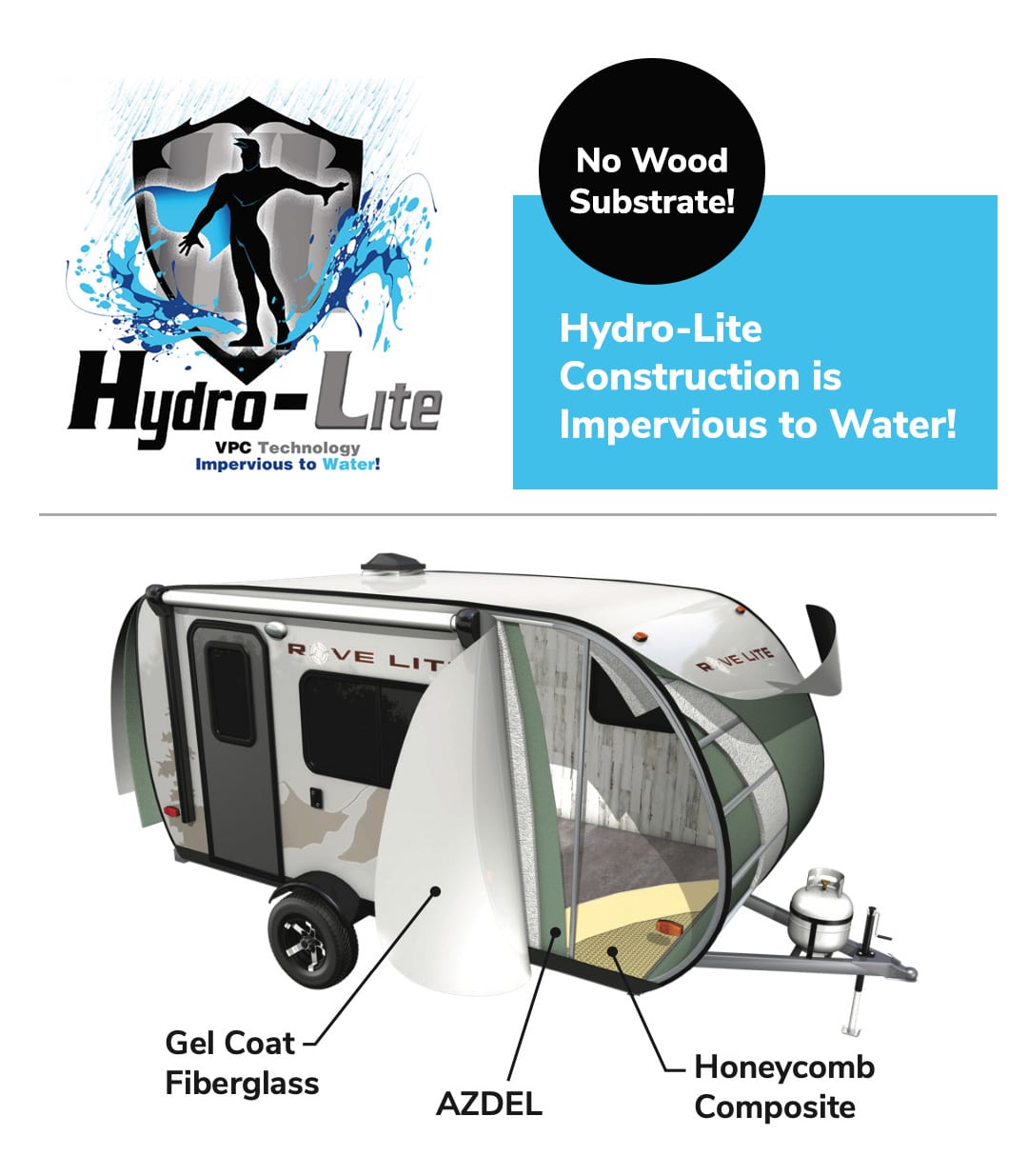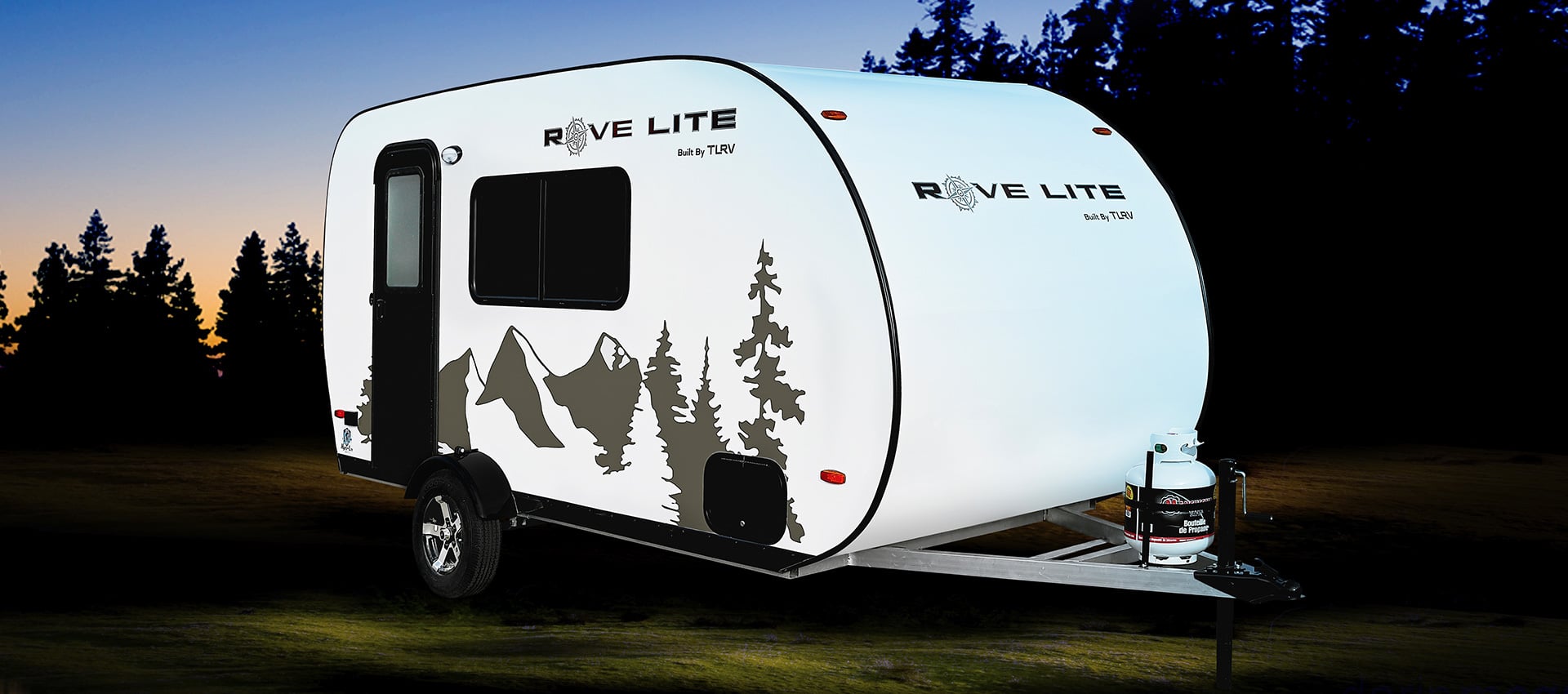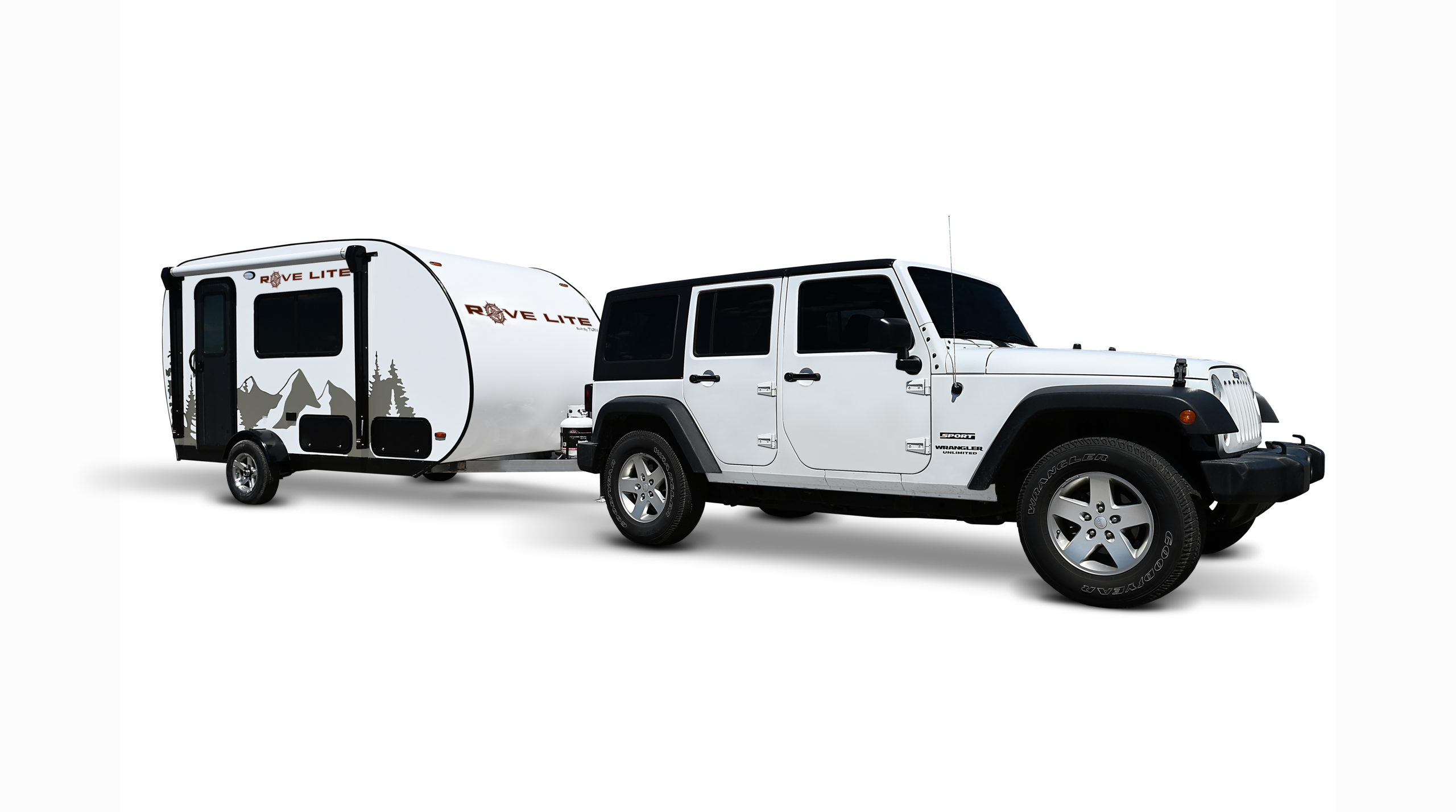 Ultra-Lite on Weight, Heavy on Options
The 16-foot Rove Lite delivers on versatility, with three floorplans towable by vehicles with 2,000# towing capacity.

Travel Lite RV Lightweight Truck Campers & Ultra-Lite Travel Trailers

Travel trailers and truck campers that are beautifully designed yet lightweight and affordable so you can be free to adventure comfortably.